Welcome to Stuart Rose Commercial Mediator
LATEST NEWS - Very proud to be named in Top 10 Mediators list by the National Business Review and Law Fuel!!!!!! - after overwhelmingly positive feedback from Lawyers and Parties it is nice to see the long years of training and hard work paying off.
Recent endorsements from mediations
"Thank you - you are a lawyer with a heart"
"Two months ago my client just wanted blood, but was very happy to settle today thanks to your skill and care"
"I don't want to be in the same room as that man, Mediation settled by agreement two hours later"
"Thank you - you could tell you really cared."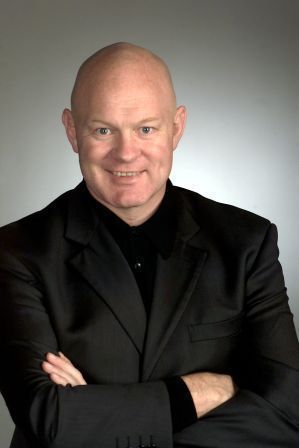 I am ready to mediate your dispute right now. Please call me to see how I can help.
Wondering if mediation is right for you when you really want to win and be proven right - Let me show you how I can protect you in this process.
Stuart is a Commercial Barrister specialising as a Commercial Mediator and one of the few highly experienced commercial mediators in New Zealand. He is a Barrister and Solicitor of the High Court of New Zealand, holds a Masters degree in Property Studies and is a Fellow of the Arbitrators and Mediators Institute of New Zealand. (link to Stuarts AMINZ profile http://tiny.cc/spraminzlink ). He is also a LEADR trained Mediator (1994) and on the LEADR and AMINZ Mediation panels. Stuart was from 2000 to 2004 a Board Member of the New Zealand Law Society.
Stuart is a recent past President of the Rotary Club of Christchurch Sunrise and imediate past Chair of RYLA (Rotary Youth Leadership Awards) for Rotary District 9970.
Stuart is Chair of Complaints Assessment Committees for the Real Estate Agents Authority, which is responsible for dealing with complaints against Real Estate Agents.
Stuart also holds a warrant as a Disputes Tribunal Referee at sits in Christchurch, Ashburton, Timaru and on the West Coast.
Mediation is a highly successful method of dispute resolution which is confidential and flexible, and often saves time costs and stress for the parties, as compared with the more traditional method of litigation. Parties stay in control of the outcome while Stuart as Mediator controls and facilitates the process and is independent and neutral. Solution can look forward to help creative outcomes and opposed to just looking back and assigning fault or liability.
Stuart's specialist background of 25 years as a Commercial Lawyer together with his understanding of business, property and financial matters means he is well equipped to control Commercial disputes with skill and sensitivity. Stuart has had a long standing interest in negotiation and has recently chaired a Lexis Nexis / AMINZ Webinar on "Preparing to Negotiate".
Stuart has an interest in Personal Growth and psychotherapy.
He is available for mediations throughout New Zealand.
Fees can be discussed in advance and are usually charged on a daily rate plus expenses.
Stuart can be contacted with no obligation on;
03 377 9577 ( Business).

0274 333 190 (Mobile).

spr@commercialmediator.com (email).

PO Box 13150, Armagh, Christchurch, New Zealand.

Chambers: 1/ 24 Dublin Street, Christchurch, New Zealand.